El Presidente

Comrades.
The People's Administration Propaganda Minister, Jay Carney, have given us a new political vocabulary term that will serve to exonerate us from any and all responsibility, and, can be most gloriously used to rewrite anything for which we believe does not properly serve our ends, for which any means is justified. That term is..."stylistic editing."
Not unlike Dear Leaders of the past such as Lenin and Stalin, may they rest in state, who used the practice of "visual censorship" to purge people from total existence with photoshop 1.0, we are now witnessing the glorious practice of stylistic editing being integrated into the written word.
As Kate Pavlich of Townhall reported, "As early Friday…the White House and State Department edited CIA Benghazi talking points 12 different times and eliminated all references to terrorism and al Qaeda in the process. When questioned, Carney said this was simply a "stylistic" edit and blamed the CIA."
This is exciting news, comrades!! The opportunity to stylistically edit cumbersome and intrusive documents is unlimited. Just imagine the possibilities...
We

the people of

the Un

ionat

ed States, in order to form

a

more perfect unions, establish

social

justice, insure domestic

tranquility, provide for the common defense, promote the

general welfare, and secure

the blessings of liberty

to ourselves and our posterity, do ordain and establish this

Constitution

Proclamation

for the Un

ionat

ed States of America.

El Presidente

Who could ever imagine the brilliance of manipulating images to
mock
make political commentary. If only someone would start a website to do just that.

El Presidente

"Stylistically Edited" Benghazi Talking Points.

Ivan the Stakhanovets

Version 4, Saturday Noon...

"George Bush..."


Captain Craptek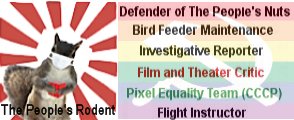 Comrade Putout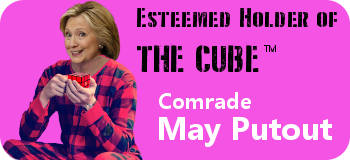 trashmouth

Version 13 :
The assessments may change. Investigation to identify those responsible for the attacks at Benghazi is slow but the U.S. government is working with Oliver Stone to permit Hollywood celebrities to form an appeal for their release of the individuals when properly identified. Flags will fly at half-mast today for the passing of another tragic drone lost during the attack.

Captain Craptek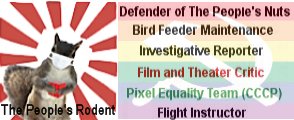 Raum Emmanual Goldstein
DUH! It's called "The Memory Hole" for a reason.