Red Square

Submission from Comrade Rick, People's Republic of California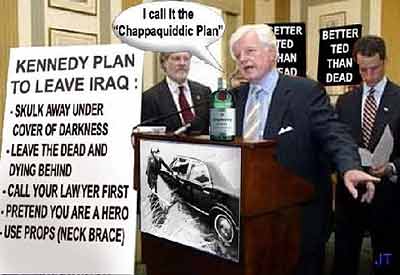 Comrade Rick
If Teddy's plan calls for putting the terrorist where Mary Jo Kopechne was sitting, it might have some merit!


Premier Betty

Why leave Iraq? With all the troops over there we can more easily take over Amerika with less resistance.

Pure Genius
I recognize this for what it is!
The neck brace is a must.
Thank God for Apollo 11 or somebody might have noticed.

P.G.

The Ghost of Mary Jo K.
I noticed.

I'm still waiting Ted.........