The People's Anthony Sullivan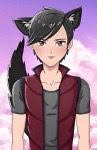 As per our Glorious Komrades at
Monopoly for Millennials
, you can't afford real estate anyway, so why not get a Cash Back program that fits your lifestyle?
This problem was processed with utter attention to detail by the Department of Departments and, at last, they created the most glorious solution!
Hi, The People's Anthony Sullivan's Card for Credibly Offended, a Cash Back rewards program that puts more beets into your vodka for simply using it for your everyday activities!
Do you like to get offended by everything? Pandering? Virtue signaling? Speaking for The Children™, the minorities, and the furries? Then this is the card for you!
(please don't kill me, I'm a furry myself. And a minority, but more importantly a furry)
As I said, this card rewards you for your everyday activities!! Every time you show how politically korrekt you are, use this card to score Social Justice Points with the State! Now that's rewarding!!
Just simply use the card every time you perform
virtue signaling
a good deed for the Children™, and - you get the idea, since the State said that you do.
If you don't, the State will see to it that you do.
This is indeed the Glorious Cash Back of Next Tuesday™!!
What are you waiting for? Get rewarded today!!* Waiting? The State will
send you to the gulag
provide appropriate countermeasure solutions to ensure that you don't.
*Batteries are not included. Monopoly for Millennials forgot to mention that you can't afford batteries either.

jackalopelipsky

People's Anthony,
Monopoly for Millennials is described as:
"
Money doesn't always buy a great time, but experiences, whether they're good -- or weird -- last forever,"
says the game's description on Walmart's website
are rewards only redeemable at State Store? Not that State Store is not most excellent State Store in whole ever expanding cosmos. Jackalopelipsky's concern is bill owed to State Store for receipt of 'Monopoly For Millennials' purchased 'experience' bill requires actual money rather than beets. If rewards can only be spent at State Store Commissary but not applied to debt owed to Cash Back Next Tuesday Rewards Card. The Other Store will purchase the State Store reward product at a discounted rate for actual money, which can then be applied to debt on 'Cash Back Next Tuesday Rewards Card'
Jackalopelipsky's 'experience' purchased on Cash Back Next Tuesday Rewards Card is becoming experience going on like forever...just like in 'Monopoly for Millennials' is described! However, Jackalopelipsky has not actually purchased Hasbro game product. So experience is not bourgeois frivolity of 'at leisure activity', but survival in world as Steven Briggs tweeted "because baby boomers caused an economic catastrophe that rendered us financially impotent for a decade" by making everything free.
forelock tug,
Jackalopelipsky
#BR 549

Ellsworth Toohey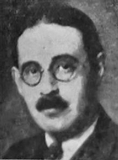 Monopoly for Millennials? How did I not see this for the traditional Kwanzaa season? Thank Lenin I can order one on this most sacred of holidays. For the workers, of course.


Pamalinsky

HA! They "forget to tell you" that your "cash back" is more than absorbed by the interest they charge you, even if you pay cash, including free shipping! It's all built into the price. Marketing. The way of all commerce.


Genosse Dummkopf

Ellsworth Toohey
Monopoly for Millennials? How did I not see this for the traditional Kwanzaa season? ...
Brilliant! To give POK, the People Of Kwanzaa, a true idol. Like, MfM Worshippers - ja?

Comrade Jenkem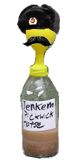 "Learned to Code. Collect $20 Starbucks giftcard"
"Misgendered Tiffany "IT'S MA'AM" Moore. Go directly to Gulag. Do not pass Go, do not collect $200 carbon credit"
"Green New Deal Passes. Pay 92 trillion dollars"


Best Russian Driver
Community Chest Card: you won $10 in a beauty conest. Unfortunately you weight 425 pounds. Have a massive coronary and go straight to morgue. That's on Baltic Avenue behind the tattoo parlor.