Ronitchka
Miss Hungary from the 2015 Miss Universe pageant - unfortunately Hungary is now under the yoke of oppressive capitalism, so the outfit is not all red, as it should be.

Comrade Stierlitz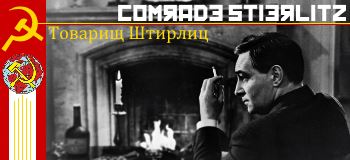 An imperialist kapitalist in glorious Kommunist Kube clothing. THis is an affront to the Holy Marxist Feminist Church and their efforts to control each depiction of female anatomy! I don't see the famous "Whore Approved" stamp that the HMF Church affixes to every approved item of expression. However, the HMF Church is between actual problems, and I think that all the funding for their certification programs might have been diverted to the problem-creation and social media manipulation divisions.

This objectification is making me thirsty so offended that I want to find the organizer and shove a broom up his ass.


Hammer and Loupe

Too many colors, not enough red!


Red Square

For those new to the People's Cube:
The inventor of the original Rubik's cube, Erno Rubik, is a Hungarian, so he also knows very well what we're talking about here. A few years back one online store gave me trouble saying I couldn't sell the image of the red cube without permission from Rubik. So I contacted Erno Rubik in Budapest - and he loved the joke. He gave me official permission to use his brand and asked me to send him a couple of People's Cubes. So I did, and now he owns them, too.
Since then, we've had this disclaimer on every page:
Rubiks & Rubik's Cube
® used by special individual permission of Seven Town Ltd.

Terry_Jim

A Haiku:
She wears Rubik's Cubes,
But instead I see Tetris
In how she is stacked.