Jíbaro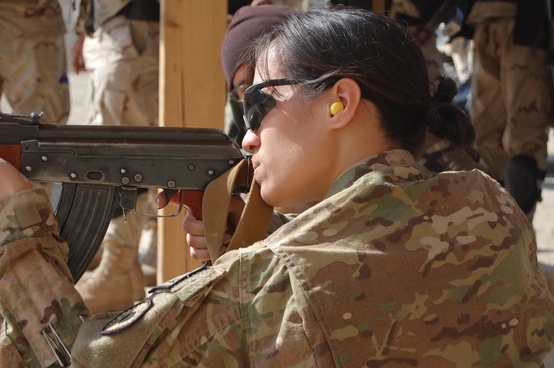 After 50 years of gun jams which probably cost 20,000 American soldier lives, and to save $10 Billion yearly in small arms procurement, the DЭMOCЯAT Paяty Dэaя Lэadэя will replace the often unreliable M16 with Chinese built AK-47s.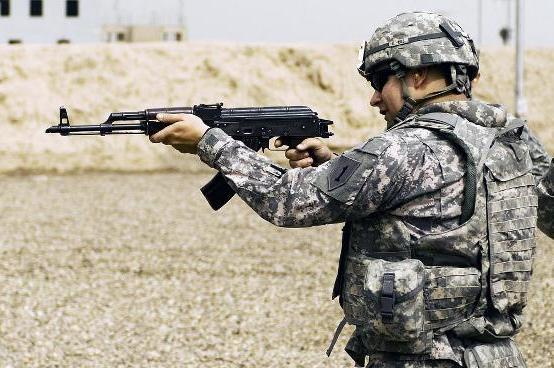 I don't know who is happier with the news, the 1st Armored Division, the PLA, or Al Gore's Buddhist Monks. I, as a card carrying member of the CPUSA, hate to see American Soldiers get any advantage in the battlefield.

UnifiedInformation

First of all let me say that this has to be the most un-American administration I have ever seen. Also the most hypocritical. They continue to lie about Romney "outsourcing" and then replace American-made machinery with weapons made elsewhere. This has got to stop.
But of course, Komrades, we all must remember that our great allies in China undoubtedly make far superior weapons to the P.O.S.'s made here. Because what says YOU DIDN'T BUILD THAT™ than replacing our crappy "toys" with real tools of war, made by people who know how to wage it both on the battlefield and intellectually? Of course we couldn't ever build that here! Салют!

minister without porfolio
<OFF>

Before this gets going too far, realize that the DOD has actually decided to replace the M16 / M4 platform with a new weapon system. The replacement is the H&K 416, while it looks almost identical there is a major difference in that it is manufactured by a German company.


R.O.C.K. in the USSA

"The H&K416 uses a gas system derived from the H&K G36, replacing the direct impingement gas system used by the standard M16/M4. The H&K system uses a short-stroke piston driving an operating rod to force the bolt carrier to retract. This design prevents propellant gases from entering the weapon's interior as is the case with direct gas impingement systems. "

Nice - and about time!