darski

This story
is just so heart warming for a prole to see.
It's not like the party doesn't know that Grayson is certifiable and yet he gets the same consideration as normal people.
It gives me great hope that even an insignificant prole can rise to the top if useful idiots can do so.
As to how I ended up at TH dot com... well, um... erm... I 'searched' our glorious president of vice and this came up.
(yah buying that line cuz I can make up come up with others if need be)

General Confusion

My Comrades,What is so fart warming about this tail?

In the spirit of more equal equality, the POV [President of Vice] should be standing on a milking stool to make his high more equal.

The other question is what is happens off camrah to make both men smile?

Just askavinski.


Ivan Ivanobitch

Photographer ask POV and Comrade Doody to make silly face.

Krasnodar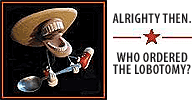 Che Nuevo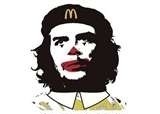 First it was Castro and I in Dumb and Dumber, now I see glorious leader has seen fit for a sequel. Outstanding comrades!


Comrade Whoopie

Ya know, someone should tell Biden to smile more equally (on both sides). A smirk seems so disingenuous.