Opiate of the People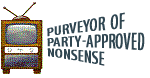 Comrades, you may not have noticed this bit of news on the telescreen recently so I am here to present it to you:
ABC News
The U.S. Department of Justice is looking for fluent Ebonics speakers to fill nine drug enforcement jobs, giving merit to a dialect that experts say is often mimicked and little understood.
(snip)
John Braugh, a leading expert on African-American English, and chairman of the Linguistic Society of America's public relations committee, said having trained translators on staff with the DEA could provide an invaluable service.

Such experts, he said, would likely be used -- as with many federal linguists -- to assist with wiretaps and linguistic profiling, when a person's accent or dialect can help lead investigators to the criminal.

http://abcnews.go.com/US/wanted-ebonics-translator-federal-dea-job/story?id=11462206

I'm sure you all recall how the bitter clinging racists laughed as the Party elders when they introduced the concept of Ebonics in the 90s. And likewise they laughed at all the forward-thinking young progressive students who took on thousands of dollars in college loans to persue advanced degrees in the study of Ebonics. Well, once again, just as with Global Warming, the Stimulus, the Ground Zero Mosque and so on, the Party Elite WAS RIGHT and the stupid reactionaries WERE WRONG! Our visionaries anticipated that Ebonics education would be
worthless
invaluable in the near future and so it was no surprise to us when the need arose!
These new job openings are just the first of Dear Leader Obama's new effort to identify un-addressed needs in society that the greedy stupid private sector is too oblivious to notice or to backward-looking to bother with. We will once and for all prove that the Party Leadership running a government-controlled command economy is dynamic and creative while the outmoded obsolete private enterprise remains muddled in the old ways of doing things. Here are some more new positions you can expect to see in the near future as we tackle the unemployment problem George Bush created:
Filling station attendant for electric cars
Inspector of moss gathered by rolling stone
Electronic content deliveryperson
ObamaCare Insurance Agents (we're gonna need lots of people for this: http://www.prisonplanet.com/just-2-people-sign-up-for-obamacare-in-nj.html)
"2016 Chicago Olympics" souvenir maker
Center-stripe painters for Information Superhighway
Newsweek subscription processors
Planners for Party's 2010 Election Victory Celebration

Leninka

Hmm. Ebonics as a second language, and Cockney as a third, and Yiddish as a fourth, and Creole as a fifth. This could be the start of an entirely new language learning opportunities at Princeton, or Harvard, but if you are white, and you are forbidden from using the n-word, then what? How fluent, really, would you be?


Colonel 7.62

Personally I think anyone who isn't speaking a dialect of English that is unique to their socio-economic or regional group, is racist.

I DENOUNCE STANDARD AMERICAN AND BRITISH ENGLISH!


Red Rooster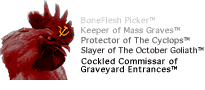 Of course comrades, our glorious system once again exceeds all expectations, and just to demonstrate, here is graph showing Progressive Peoples Republik of Kalifornia and USSA (in Soviet Russian of course):
Comrades, is it not clear that us progs know how to create job?

Fraulein Frankenfeinstein

"meh haz most qualified fo' this quality job. Yes, dear brothers an' sisterins, meh demanded ta be appointed an' get all that free money!"
or
"I gots most qualified fo' dis here quality job. Yes, dear brothers an' sisterins, I demanded ta be appointed an' git all dat free money. otay!"
__________________________________________________________
Now that I have proved my qualifying qualifications, when will I received
anothe
r a pay check? Will this paycheck interfere with the Unemployment, WIC, and other Federal Assistance I already receive? Is it illegal to use more than
3
4 Social Security numbers, names, ethnicity's and addresses?

Groucho Marxist

Please Repeat: Four More Whores

Fo Mo Ho's