TheFineReport.com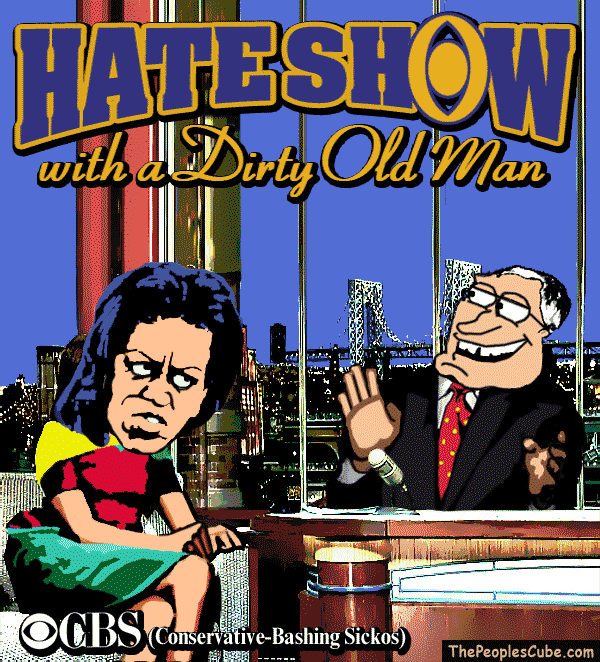 Top 10 Reasons Michelle Obama Appeared on the Letterman Show:
10 - To get invited on more cooking shows, and scarf down leftovers during commercial breaks.
9 - So she can sell America on another $10 million vacation.
8 - Letterman is too ignorant to raise a question she might not understand.
7 - Food in the green room is all you can eat.
6 - No other show would agree to the thin coat of Vaseline on their camera lenses.
5 - National Geographic has no openings this season for any of its nature documentaries.
4 - The guest seat on Leno was too small.
3 - Lockup thinks she's too hateful for their audience's taste.
2 - Judge Judy would tell her to shut up and sit down.
And the number one reason Michelle Obama appeared on the Letterman show:
1 - After the Rosie O'Donnell debacle, Oprah has finally had it with losers.

Red Square

Thank you, Robert, for the most equal Top Ten list. I made the illustration based on the old picture of Letterman we had from 2009, when he made lewd jokes about Sarah Palin and her daughters.
Letterman: Hate Show with a Dirty Old Man

Opiate of the People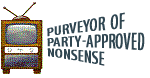 - To promote her new Travel Channel series, "America On One Million Dollars A Day"
- Needed a place to sit down after all-day walking tour of NYC's most expensive restaurants
- Letterman one of the few people that she looks charming sitting next to
- Her husband was STILL watching basketball
- last minute replacement for Asma Assad
- demonstrate mouth exercises as part of her "Let's Move" campaign
- CBS's test pattern generator broken, her outfits are next best thing
- prepping for upcoming role as guest corpsewoman on "House"
- Letterman's way of punishing staff who complained about him having Snooki from "Jersey Shore" on the show recently
- breaking in a new guest chair - literally
- all other networks showing videos of OWS dumping feces and urine and Late Show needed something equally enticing
- she'd STILL do ANYTHING
to get out of the WHITE HOUSE
!