Ivan the Stakhanovets

"Top Gun: Maverick" better get with the times and feature some women in the cockpit
The womenfolk in Congress have spoken.
The People's Cube now awaits the call for Hollywood to show support for
affirmative action
diversity and inclusivity from the Blacks, Latinos, Asians, Muslims, LGBTQ (and all variants thereof), differently-abled, otherkin, pro-choice, someone offended by body shaming, and each and every marginalized or victim class...
Furthermore, the word "cockpit" is misogynistic, exclusionary, and sexist as all hell. And "Top GUN?" Guns are offensive...

Imperatorskiy Pingvin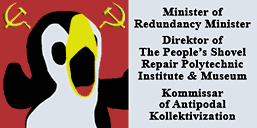 What we clearly need to remedy the situation is a mediocre all-female adaptation of the classic cinematic masterpiece so that women can prove they can do poorly what men did well more than thirty years ago.


Captain Craptek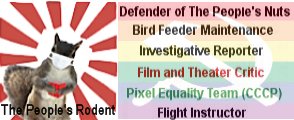 Comrade Ivan,
If I can do it, so can you...(probably)