Captain Craptek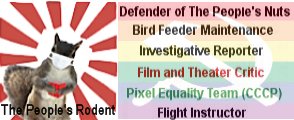 GOPUSA.COM:
Labor Leaders Seek Wage Increase for Unionized Criminals
WASHINGTON, DC – District of Columbia lawmakers have approved a plan that pays career criminals and potential repeat offenders an annual stipend. The multi-pronged effort to reduce crime, lower incarceration rates, and save taxpayer money, will offer individuals an annual stipend if they attend regular behavior therapy sessions and stay out of trouble with the police. It is hoped that the added income will ease their transition from criminal to law abiding behavior.
[indentr]
"It's a way of saying "thank you" for not committing crimes," said councilman Alphonse Mephisto. "Ten grand a year in stipends is chump change compared to the cost of incarceration."
[/indentr]
Immediately following the DC vote, Service Employees International Union (SEIU) leaders voted to fund a year long effort aimed at unionizing potential criminals in the DC area and lobbying for a National Minimum Stipend law.
[indentr]
"By securing union representation for criminals and potential criminals, SEIU seeks to improve the living conditions of all our citizens;" said Mr. Mephisto (also a board member of SEIU) "It's criminal how some lawmakers expect a family to survive on a measly $10,000 a year stipend." As a long time advocate of all progressive reform, the Reverend Al Sharpton added; "Anyone opposed to unionizing the poor and criminal elements is obviously a racists bigot who wants to keep the underprivileged man and/or woman down!"
[/indentr]

Lev Termen
Golly, Cap. I thought that SEIU pretty much
was
organized criminals.

Comrade Stierlitz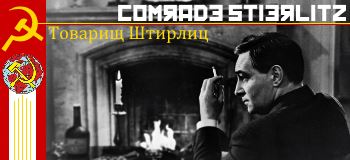 The SEIU's roundin' up a posse, huh? Gonna go try and steal the 12:00 Union Pacific, huh, like Bonnie and Clyde? Well, hey, more power to them. Although I'm staying neutral on this issue, the State has incarcerated these people for a Revolutionary Reason and the State knows best.
Lev Termen
Golly, Cap. I thought that SEIU pretty much

was

organized criminals.
[OFF]
I get the same sentiment when I see the FDIC sign at the bank. "Backed by the full faith and credit of the American gov't" my ass.

Kapitan Kangaroo Kourt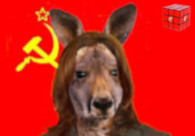 It worked so well for the racist Roman Empire. I can't see any down side.........popcorn sales are sure to increase.


General Confusion

The mafia was supposed to organize crime and make it a business. Could be they need to hire new business agents.


Lev Termen
Now mates,
this is no shit
.
*
In the tradition of federal price support programs (
e.g., "we'll buy all the cheese you can't sell", "don't grow corn and we will pay you", "too big to fail", Strategic Petroleum Reserve
) the nation's capital, Washington, D.C. will now
pay criminals to refrain from committing crimes
.
Stipends will range from $2 per month for those whose dog refrains from crapping on neighbor's lawns, to $100 per month for those who shoplift only on national holidays, to $750 per month for those who refrain from arson, rape, murder or voting Republikkkan.
No information is available as to the amount of the stipend provided for those who agree to not run for Congress or the Presidency.

Anon E Mouse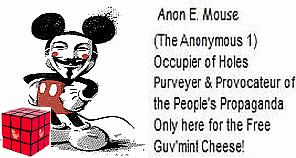 Comrade Squirrel...
This makes perfect sense! When I was in the Union - the Union taught me one important lesson!
Quote:
Don't piss on your time, and never sweat on theirs!