Hammer and Loupe

The truth of it all is Trump is no Socialist. He does not support the will of the government. He is a human in wolf's clothing attempting to rid of some of our plans to make America a Socialist Nation under the Banner of Communism. What we cannot have is a Capitalist which we cannot control in the office. Our PC has not worked against him and we are now looking for other ways to get him to lose the Republican Nomination.

What we do not want is him facing our Nixon trained Hillary. We lose if that happens. You know what happens when we lose. No supporting immigrants, no control of the separate but equal populations, and no dependent hand me outs voters. We will see hard working Americans working for a living and tearing the fabric of our Socialist Doctrine. Our two revolutions will fail.

Failure is not an option. We see that our Cartel friend has placed a bounty on him, but he has a mass of body guards. We sent operatives in to challenge him and make him look like a fool. It backfired on our operatives. Who is this guy? How is he getting ahead in the polls?


Pamalinsky

How is he getting ahead in the polls?

Here's why:



He's got the girls stumpin' for him, that's why!


Lev Termen

Pamalinsky

Oh, OK, Lev, Let us all vote for Jeb! The Peoples slider!
You can get them all at White Castle every day of the week!
Hamburgers with a side of grease. Nice, home comfort food.


Captain Craptek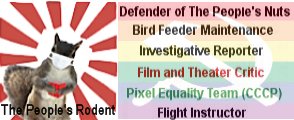 Lev Termen
Well ... if you say so, but I don't see how he qualifies as a successful business-swine.

http://money.cnn.com/2015/08/31/news/companies/donald-trump-bankruptcy/

"Trump ... has filed four business bankruptcies, which

Bankruptcy.com says makes Trump the top filer in recent decades."



This does not include the two Atlantic City casinos that still wore the Trump name and which filed for bankruptcy yet again in 2014.
Comrade,
I must say - you've made the case admirably. Who better suited to finish the work of Dear Leader than Trump the Loser? Bankruptcy, here we come!

Mikhail Lysenkomann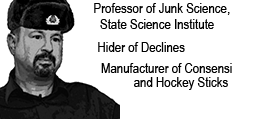 I must concur with Comrade Squirrel.

I would think that an expert in filing for bankruptcy would be just what this country needs after Obama...


Comrade Abrakham Linkol'n