Comrade Leftfield

Now that the baseball playoffs have started, many of the candidates are being invited to throw out the first ball at the start of each game. As a service to the people, Comrade Leftfield, noted Bolshevik baseball expert will analyze the key pitching styles of each candidate.
The most fascinating pitch is from Barack Obama. Known as the "Change-up for Hope - Chicago Style" pitch; it features the crisp delivery in flight before lurching sharply left and sinking lower, while picking up velocity and eventually taking out the batter's kneecap (hence "Chicago-style"). With this pitch, you may walk the batter to first base, but he'll need to be carried there....and then treated with Universal Health Care for All (after a seven month Emergency Room wait time).
The Biden pitch on the other hand is a classic screwball. No batter can follow the shifts back and forth as it weaves its way between various political positions regarding clean coal, the Iraq war and the kitchen table. It is said that this pitching style was "inspired" by a noted British cricket player Keil Ninnock, But this is vigorously denied by the Obama-Biden campaign as a Rethuglican smear campaign. The pitch is delivered clean, clear and articulately, despite the gyrations it takes before crossing home plate.
The famous McCain "Knuckleball Slider" is deadly bi-partisan. It looks to the batter as generally coming from center-left, but on more than one occasion crosses at the last-minute over the right slide of the plate. The most calculating of pitches, it sometimes does the reverse by coming from the center-right, and then crossing back sharply left. Batters who swing and connect are usually pretty happy with the results, but those who miss, are deeply disappointed....again.
The Palin pitch is an old-fashioned "Fastball". It is charmingly simple in execution with a straight-on delivery over the plate with a distinctive turn to the right once the batter has committed to swinging. It's genius is its directness with the ball breaking just as it crosses home plate. This is very different from the Hilary-style of pitching which features the "Bill-a-Buster" knuckleball which has been known to break balls everywhere.

Opiate of the People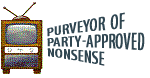 Glorious! The laws of physics prevent any of these pitches from working as indicated so massive government intervention will be required for them to do so. It will be as successful as prior government intervention has been in counteracting the laws of economics. Thus, we must hire umpires that will call balls and strikes in an equitable fashion regardless of the actual flight path!


S.A.F. Marshal Pravda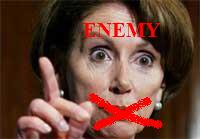 I hear Obama prefers "snowballs"; can any apparatchik verify? (anonimity guaranteed)


Premier Betty


S.A.F. Marshal Pravda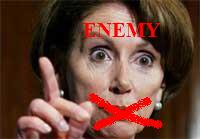 Premier Betty

"Why don't you ask your mom about my snowballs!"

"Tomorrow, you will be the first I kill."