Clara Illbustyourballs Zetkin
PROG OFF.

I think it is important to acknowledge and say THANK YOU to our VETERANS. If not for them and their service I don't know that America could have survived the numerous assaults by the 'New World Order' communists.

Thank you to our Cubist Veterans whether you be participants or readers. I hope you spend the day being appreciated.

CIZ




KOOK

Papa Kalashnikook

Happy Veterans Day! A a huge thank you to all of our veterans. A tribute to Grandpapa Kalashnikook, WW I veteran.


Ellsworth Toohey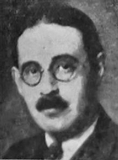 It is staggering to think of the sacrifices of others that permit us all to have the lives we do. Reviewing a very small portion of that today leaves me in absolute awe of what a determined individual can do.

Thanks to all who have served.


Genosse Dummkopf

I second you, comrades, in gratitude and veneration to all veterans.
Thinking particularly of WW1, WW2, decades of Cold War.
Checkpoint Charlie. Rosinenbomber. Ramstein Air Base. Storck Barracks.
(last not least, a first-hand Kraut-side bond: Nellingen Barracks, Stuttgart/Ostfildern, vintage '84)

RedDiaperette

And blessings and thanks to all my fellow Vietnam veterans, including those who never came home.


Red Salmon

Most Equal Komrads,
PROG WAY OFF:
I apologize for my late post.
I experienced an embarrassing yet charming episode yesterday. I may not get over it for a long time.
A local Super Market chain advertised that Veterans would receive a generous boost to their fuel points on their loyalty card on Veteran's Day. I needed a few things, so I shopped early. As I was checking out, I asked the cashier who I had to see for the Veteran thing. He called the manager. When the manager arrived she made a big deal about me being the first Veteran to claim the reward at their store. About this time I noticed that things had gotten quiet. Then all of the people in the checkout area started clapping. I was shocked and quite embarrassed. I'm sure I turned bright red. I thanked them and made my way to the parking lot.
This is a deep blue area. I never expected this. I guess there might be hope.

PROG WAY ON:
I denounce all of these obvious reactionary Rethuglican counter revolutionaries.
Red Salmon