Robot Verter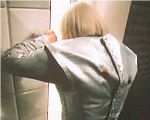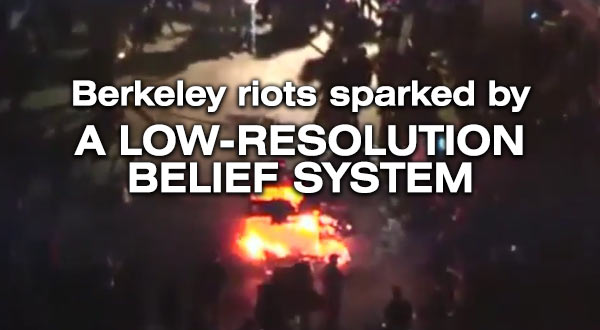 After the Berkeley Milo boycott I've had enough. Arguing with liberals on Facebook takes too much time. So I made a video instead.

Papa Kalashnikook

Outstanding. And scary as hell!


JosephStalinthe3rd

Papa Kalashnikook
Outstanding. And scary as hell!
My thoughts exactly.

Red Square

Does "a low-resolution belief system" mean that the reality becomes too pixelated to understand where you're going?


Robot Verter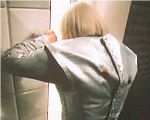 It is a system that makes sense until you zoom into it. It falls apart under actual examination. It falls apart in practice, its logic does not work, its questions have no solutions.


Great Stalin's Ghost

It's not just the young "progressives" at Berkeley. Some of my friends and family members who are north of and way north of 30 also believe everything the Berkeley rioters believe - and that Trump is Hitler. The thugs who are trying to shut down free, unapproved speech, are The Resistance™.


Robot Verter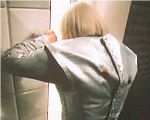 Of course it's not. Someone had to teach them. And someone had to teach their teachers. And Obama is not exactly young, either, yet he is a perfect replica of the Berkeley hivemind.


Karl Marx Treatment Center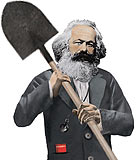 It's frightening. Even more so in the knowing that human freedom and individual rights and the institutions that maintain them are the pillars of civilization and to lose those things in total is collapse more devastating than nuclear war.


Minitrue

More college degrees that are unlikely to lead to a meaningful profession are urgently needed! More glacial-feminist patriarchologists, more alternative white privilege history masters, more sociological progressive transsgender studies PhD's. Paid for by the proles, of course.

If the choice is between voting for totalitarian utopian fascists and admitting your degree and subsequent career are utterly useless, many people will sadly choose the former.

Victory is withing grasp comrades!


Robot Verter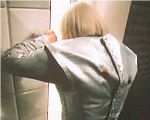 Bezmenov actually said this in one of his lectures. America will be done for when colleges replace tangible, sound courses with gender studies and stuff like that.


Minitrue

Comrade Verter, I had to look this Bezmenov up in the archives. Apparently he has not yet been purged by the wiki comrades. I will start dragging the paper to the memory holes at once.
[indentr]
"Bezmenov stated that he was also instructed not to waste time with idealistic leftists, as these would become disillusioned, bitter, and adversarial when they realized the true nature of Soviet Communism. To his surprise, he discovered that many such were listed for execution once the Soviets achieved control. Instead, Bezmenov was encouraged to recruit the persons in large circulation, established conservative media, rich filmmakers, intellectuals in academic circles, and cynical, ego-centric people who lacked moral principles."
[/indentr][indentr]
[/indentr]Must have been a pretty clever guy to predict the current state of academia back then...

There's a restoration weekend speech (sadly can't find it anymore) in which a conservative declares that academia is too far gone to ever be "normalised", and that new forms of higher education should be developed outside of the legacy institutions.
I firmly believe that in these digital times this can be achieved. A motivated college student can easily obtain extensive knowledge with a good textbook, 8 hours max of lectures/lab work a week, some digital training systems, a few papers with feedback and a fair exam. Why this should cost tens of thousands of dollars... I do not understand.
Subsidizing degrees that lead to zero job options with tax money ... absurd.
Absurdly, here in continental Europe, campuses are less "politically divided" as compared to the US. I can't really say why.