Red Square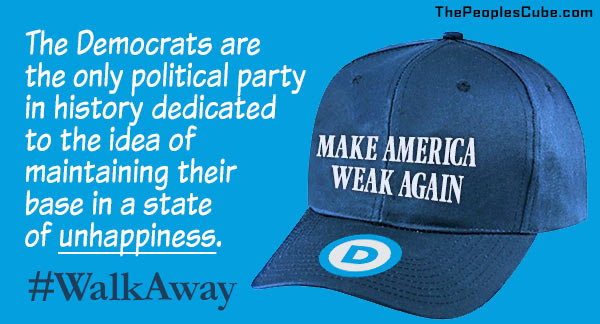 The Democrats are the only political party in history dedicated to the idea of maintaining their base in a state of unhappiness.
A viral
#WalkAway
campaign is gaining speed in social media and elsewhere, urging people to leave the Democrat Party. Let's contribute! The pictures will be posted on social media.
Viral 'Walk Away' Videos Highlight Growing Movement of Democrats Leaving the Party
[indentr]
Some 5 million people on Facebook and YouTube have seen the video by now. A very handsome gay man, who you just assume is about to scold you on progressive talking points, instead says this:

"Once upon a time, I was a liberal. Well, to be honest, less than a year ago, I was still a liberal.

"I reject a system which allows an ambitious, misinformed and dogmatic mob to suppress free speech, create false narratives, and apathetically steamroll over the truth."

And then this devastating line—the Rosa Parks moment of the video:

"I reject hate."

If Democratic strategists were still able to watch the rest of the video without suffering a nervous breakdown, they'd see that it quickly got worse.

"These are the reasons why I became a liberal. And these are the same reasons why I am now walking away."
[/indentr]
Ushanka tip to Margaret.

Red Square


President Potemkin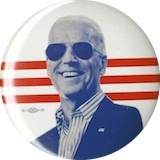 Don't believe the lies. Hillary knows how to make you even more unhappy.


TheFineReport.com


TheFineReport.com

I don't think I can be faithful to you in prison