Komrad Spezial K

WANT AD — MUSICIANS NEEDED
The Symphony of the Democrat-Media Complex will be performing in Washington D.C. on Friday, January 20th, 2017. Openings for the following seats are available:
7th through 10th chair violins of violence
8th through 9th chair violas of vengeance
6th chair cello of chaos
5th chair trumpet of terror
6th chair trombone of trauma
4th chair oboe of obedience
3rd chair bassoon of blasphemy
Contrabassoon of counter-culture
Ensnare drum
A steady beat of Marxist invective will be ably provided by MSNBC.
Last minute position filled: Wood block will be filled by Nancy Pelosi. Performer — John Boehner.
All other positions are filled. Please submit your C.V. to Brian Stelter, c/o the Clinton News Network.

Captain Craptek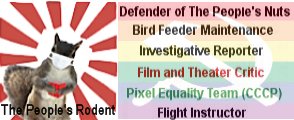 TheFineReport.com

Nose pick 3

Henny Bogan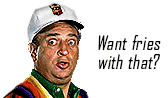 Comrade -- I have it on good authority that all of them are in fact tone deaf and are only pretending to be musicians in the fine tradition of the White House occupant, whose presidential acting career will soon end, at least at 1600 Penn Ave.


Comrade Makarov
What about a Jew's harp?


Red Square

And the Great Kazoo of Compliance - aka Kazoo of Mizzou.