Krasnodar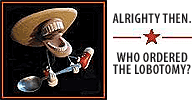 The President today told an audience at the Asia-Pacific Economic Cooperation Conference that
the U.S.

" has gotten a bit lazy "

when it comes to attracting foreign investors.
We have failed to fully implement Lord Obama's policies and it is us as a nation that are now
paying the price for not recognizing and acting upon His profound wisdom
.We have all heard the capitalists whining and complaining about the administration's policies driving away investors and businesses from foreign countries, with trumped up charges that
corporate taxation is too high and that Obama's direction is hostile to
free-market enterprise.
The President, with his
years of experience in global economics
, has charted a course of
glorious transformation and economic prosperity for America

*
.
Just look at what it has accomplished in these three short years of His stewardship!
But we fail to blindly obey and trust in Him,
for the unwashed masses do not understand.
And once again, as he keeps reminding us
.......
This is our failure, not Dear Leader's.
*
: see
" Cloward - Piven "
Ya' gotta' love the symbolism in that picture ! " The Grand Exchange " ! ( spit )

Ivan the Stakhanovets

Speak for yourself Krasno!
On your way to the platform with your best shovel and warmest Jammies, ponder this...
Who these Asian-latinos are that are hoeing my beets and working my orchards? Is that not an investment?
I'm supporting Dear Leader's Economic Program!
Whatever he finally decides it might be...
"Hey Pancho, pass the soy sauce.... gracias.

Krasnodar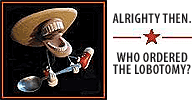 After countless minutes of careful research and much pondering, I have come to the undeniable conclusion that
Obama's economic program is all about creating jobs.
That's right !
Anywhere that is, except the

United States.

ThePeoplesComrade


ThePeoplesComrade


Krasnodar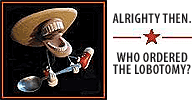 It's like looking at a demented " Where's Waldo ? ".