The Red Terror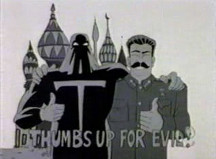 Comrades,
Since the "re-election" (yeah, right!) of Dear Leader ™, I have tried to file regular reports from the front lines of the War On Wealth ™.
Today's glorious tale
comes from the collective of Houston, TX.
Apparently, some KKKapitalist Hoarders were greedily snatching up Famous Name Sneakers (rhymes with "pair bordens" and cost about 200.00). Some concerned citizens followed the dogs home to discuss the evils of hoarding. Push led to shove, one thing led to another, and before you know it,
unarmed citizens are being gunned down
collectivists are forced to protect themselves. Of course, no one saw or heard anything (not if you know whats good for you).
These brave freedom fighters just wanted there to be enough Famous Name Sneakers for everyone in the neighborhood, yet the KKKapitalists wanted to hoard 'em. Well no more hoarding for you, Greedy McGreederton!!
This is but a hint of the glorious battle we should soon be seeing coming out of Detroit. And over the Next Four Years ™ I would expect that you can be looking for a front in the War on Wealth ™ coming to a location near you! Exciting Times, Indeed!
FORWARD!
Famous Name Sneakers! They're to die for!
Seriously? Is this what a human life is now worth? A pair of shitty sneakers made in a sweat shop?

El Presidente

I am a subject of The People's Republic of Houston where this
criminal act
episode of redistribution occurred. The
RBHRA (Robin Boyz-in-da-Hood Redistribution Act)
is working flawlessly in the glorious cities of Chicago, Detroit, and now Houston.

R.O.C.K. in the USSA

Comrades, not to worry - soon
all guns will be registered and confiscated
, and all this gun violence will be a thing of the past.
Soon, happy citizens will be satisfied with the basic staples equally passed out to them by their generous government, with neither thought nor need for anything else. It IS, after all, Next Tuesday™, and the bitter clingers™ will soon vanish from the earth.

Fraulein Frankenfeinstein

Is it not wonderful how well BO's redistribution plan is going? I find these 'get togetherness' of comradery, so fulfilling. Just look at accurate photo below... these eager young Marxist were happy to examine tshirt they were wishing to redistribute from original owner. Little
Barry...
Hussein
... Barack must be so proud!

Opiate of the People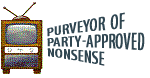 As a social critic par excellance, I would normally suggest that $200 sneakers be banned for the public good as they incite victims of the evil capitalist system to more violence than they would normally be prone. However, since Pair Borden and other generous Party contributors make lotsa money on these things.... LOOK, SQUIRREL!


Counterpunch
This is exacly what welfare is for! So the people can have pair bordens and iFluke 5's!