Comrade Stierlitz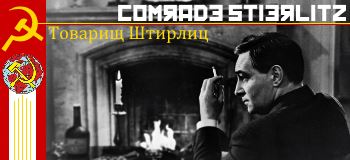 Pupovich is dead, yes,
I'm sad to say, it's true.
He gave us much amusement,
It was something he loved to do.
Now let us celebrate, Cube,
This man that was so fine.
Let's tell of his great life, and,
The truth for which he mined.
Who could forget the PeopleMath,
And the way he would comment.
The funny things he'd tell us,
His death may we lament.
We miss you so much Marshal,
For we wish that you were here.
But 'til we get to Heaven,
We will keep, your mem'ry near.

Groucho Marxist

Alas... we hardly knew thee