Comrade Vlad Linen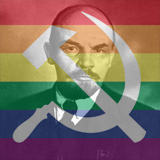 Comrades, a while back we learned about the
Obama Excuse-O-Meter
. We get to play along at home as Dear Leader randomly assigns blame for problems that happen during his reign.
Next week, our most glorious and wonderful party will meet to anoint Commissar Hillary as new Empress of the USSA. She will stop the rise of the oceans, bring hope and change, end poverty, end climate change, and all the other things that the Founding Fathers, Reagan, Bush, the rethug Congress, the Tea Party, Milo, and now Trump have stopped Dear Leader from doing. With her proper imperial title, she will be capable of marrying
Sultan Erdogatine
and joining the USSA with Ottoman Empire 2.0 ("new and improved enough to take you back to the 7th century"™). But before that we must convince The People™ that this is the best hope for a safe and secure society
(h/t Emperor Palpatine and Minitrue)
.
Therefore, I propose that the Current Truth™ modify the Obama Excuse-O-Meter into the Anti-Trump-O-Meter. Items could include our party's glorious terms for Trump like:
hater
liar
clown
reality star
birther
misogynist
Islamophobic
racist
xenophobic
hater (it deserves a second spot)
homophobic
adulterer (different from Bill Clinton and Anthony Weiner)
divisive
politically incorrect
bigot
insulting of fake Indians
transphobic
rich white male
billionaire
business owner
This allows our convention speakers to avoid
the inherent risk of TOTUS usage
(and perhaps occasional dementia?)
and instead just use the spinner to wing a speech.
Looking at the above list it's probably too big to fit on one spinner. So, we should tax the rich™ and have multiple spinners created for each speaker.
Bingo cards with these and similar words will be distributed to the progs and proles. When they get bingo, they should use their ObamaPhone™ to call their nearest Commissar. We will tax Trump to provide them with extra beet rations.
Hillary's
non-existent
qualities speak for themselves and need not be repeated. Our convention is going to be all about the horrible Republicans and their hate filled nominee.

Genosse Dummkopf

and add overcomb !


Captain Craptek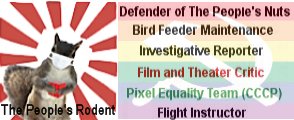 Comrade Vlad Linen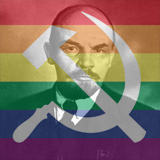 Comrade Genosse Dummkopf, oh my goodness! I can't believe I forgot that one in the list! He should be wearing a complete wig like Hillary. Speaking of which, our party always talks about those horrible bewigged founding fathers <spit>. So when we have the first woman Dear Leader/Empress she will have a wig too?

Comrade Captain, most glorious! Thank you so much! This is just beautiful! We need to get one of these in the hands of every one of our speakers at the convention and even pass them to the audience. Wonderful that it just keeps spinning on its own, like our party!


Genosse Dummkopf

.
Comrade Vlad
, you are instantly absolved. Given the truckload of Trump's shortcomings — shabbiness, shadiness, shakiness, shallowness, shiftiness, shoddiness, showiness, shrewishness, shrillness, and general shenanigans — a Man of Revolution™ can't be bothered with coiffeur entendres. "overcomb", whew.
Comrade Craptek
, that propeller behavior of your contraption is a great idea! What better way to discombobulate the benighted Rethuglicans, frantically trying to fend off Truth™ spoken to them, those miscreants, while changing the Truth™ angle in millisecond rhythm? heh-heh-heh.