jackalopelipsky

It's OFFICIAL®
Corona is now sentient, comrades. At least in Texazistan.
Like KoKo the Gorilla typing her thoughts about life, Texazistan's Rethuglican Governor Gregg Abbott, has determined that Corona™ is now able to distinguish between a restaurant, also serving adult beverages, and a bar, also serving food.
More than 30 Texas bars sue over Gov. Greg Abbott's recent shutdown order
Just think about it most equal komrades, Texazistan ---- without bars and dance halls?? It defies the space time continuum of all myth and legend of Texazistan's existence.
It's like saying
Urban Cowboy
never happened down at Gilley's, located on Spencer Highway, in Pasadena, Texazistan, comrades. If no Gilley's, then no Box Office Winner John Travolta.
Read
OFFICIAL® Truth
about purpose of Gilley's.
Quote:
Charles Sherwood Cryer was from Diboll, Texas and worked as a welder for Shell Oil for a few years after his service in the Air Force during World War II. He settled in Pasadena, where his large tent-style honky tonk concept developed into what became Gilley's in 1971, located on a sprawling parcel of land at 4500 Spencer Highway, Pasadena, Texas 77504. It was named after country music artist Mickey Gilley.[1] Cryer met Gilley in a bar where Gilley was performing and invited him to become a co-owner of Cryer's new club. Gilley, the cousin of Jerry Lee Lewis, was soon playing six nights a week, helping the new hotspot to attract entertainers like Willie Nelson, Charlie Daniels, Crystal Gayle, Hank Williams, Jr., Jerry Lee Lewis, George Jones, Johnny Lee, Conway Twitty, Keith Whitley, and hundreds more
And, then Gilly's was a Hollywood movie set for this
dram-a
:
Quote:
Bud Davis is a country boy who moves to the city to visit his uncle and his family. He starts hanging out at Gilley's, the popular nightclub owned by Mickey Gilley himself. He takes a job at the oil refinery where his uncle works, hoping to save enough money to buy some land. He also meets a cowgirl named Sissy, they dance together, fall in love and suddenly get married. And then their marriage is shattered when Bud sees Sissy allegedly seeing con man Wes, who teaches her how to ride the mechanical bull... and plans to rob Gilley's. When a bull-riding contest at Gilley's is announced, Bud decides to sign up. Can he win the contest and save his marriage to Sissy? Written by watzdabigdeal <[email protected]>
And, Rethuglican Gov. Gregg Abbot is certain. and does not regret, closing bars serving food - because he KNOWS Corona is happenin' there. Abbot knows, that Corona knows, that sippin' a Moscow Mule and enjoying a savory bowl of
burnt ends
gumbo is more likely to get you young comrades Corona'd in a bar, than in a restaurant in Texazistan.
That's how self aware Corona is, living in
CoVid City
, Texazistan, comrades.
Quote:
Chris Bergeron is one of more than 30 bar owners who've filed suit against Gov. Greg Abbott over his latest executive order. That order forbids Texans from visiting their establishments, an attempt to help curb the spread of the new coronavirus. Bergeron and other bar owners say that the action picks and chooses winners and losers, and effectively sentences their bars to bankruptcy.

Bergeron owns Chuters Dance Hall and Saloon in Pasadena, southeast of Houston. He says his constitutional right to make a living and provide for his family is under attack.
But, like KoKo the Gorilla typing out thoughts on life, Rethuglican Abbott says he's not sorry about thinking Corona is self-aware to time, location, and who's most likely to get Corona'd and why. He's not sorry one bit, for
ruining your life
, comrade.
Gov. Greg Abbott expresses regret over reopening Texas bars during coronavirus
, because that's the New noMoral™ in 'Life in the Age of Corona.' At least in Texazistan.
Don't get Corona'd, comrades. It's out there - lurking like a virus --- waitin' to kkketch you into disappearance.

Ellsworth Toohey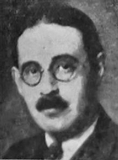 Genosse Dummkopf

The whole planetary Kollektive is guilty, and mostest guilty is Amerikkka (with Texazistan at the top of that guilt)!
Had the planetary Kollektive korrektly funded (and here: Amerikkka first, and ze Chermany second!) the glorious UN™, Corona™ would by now be corralled.
Money money money money.. Money money money money.. Money makes UN go round..
Remember glorious UN™ Programs
COVCO2 and COVKHOZ
? Glorious Future was guaranteed (but remember:
Money money money money..
! no Money Money, no Future Future!), as promised in UN™ high gloss COV-brochure:
[indentr]
... Aim: Corraling the total global CoV-2 kollektive into a closed zone, the Korona Utility to Learn Admiration for Karbon (KULAK). There, a strict carbon-soup diet is administered, along with methodic educational nano-beatings (a CoV-2 comrade, of spherical shape, is ca. 50-200 nanometers in diameter). Result, confirmed by UN modelling scenarios: ..
.[/indentr]
But - no
Money money money money..
, so now Abbott, bars, and Texazistan are in a fine mess. Jawohl!
ANNEX to UN™ high gloss brochure:
Mystery item No. 1