Father Prog Theocritus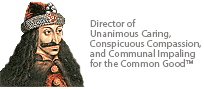 I am not quite sure but that the host might not be quite habituated to several bores, although not from S&W but from
Doc Johnson
.
He did talk about his daughter but I am a connoisseur of rolling eyes.
But it is possible that Our Many Titted Empress may need to invest in this Double-Action product for her next outing with the Hildo Hydra 7.9--I'm told that Sheila Jackson Lee has difficulties.

Kelly Ivanovna/келя ивановна
Dear comrades! Pardon the confusion of a previous princess. Far be it from me to suggest the politburo to have made any errors, but it appears it has been suggested here, first, that we replace the course bourgeois f-bomb with the Glorious Marxist term "Peoples", then all of a sudden, the ugliness of Capitalism turns up all over the place again, substituting filth for more filth!

I propose even more Enlightened Socialist Words that will uplift the souls of the Worker.

To wit:

1) "Denounce". Works great in place of the f-word when the latter wants to be used as a verb. "Denounce you!" "Oh, denounce it, I don't care."

2)"Labor." In place of the curse word for excrement. "Just friends? That's a bunch of labor and you know it, you people's liar."

3) "Collective Labor" In place of the word for the excrement of male cattle. "Her panties are here because she was using our washer??? Collective labor!!!!"

4) "Until / when Silovki warms up." In place of "Until hell freezes over." "I'm not letting your mother-in-law stay here again until Silovki warms over". Related: "A chance of finding a hot rock underwater in Silovki."

5) The bourgeois find it couth (the opposite of uncouth) to blaspheme their favorite son "Jesus Christ " when swearing ( "Jesus H. Christ" if they really want to get the point across --I read in a book somewhere that the H. stands for "Hashimoto"). Wouldn't we be showing that we hold our forefather in highest regard (if counterintuitively) by shouting things like, "Vladimir Lenin, you people's driver! Watch where you're denouncing going!" or, "You need HOW much money for your books at that people's school? Vladimir I. Lenin!"


Father Prog Theocritus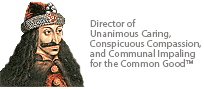 Tsarevna, I do understand what you say, by Marx. That's some of the best gulaging thinking that I've ever heard.


Commissar M

Personally, I could care less what words we use. I just need my People's vodka ration and my People's Peopling Yarygin PYa. I'm already getting sick of the people's peopling liberals that we have to rely on to win our People's power back. I'm peopling ready to start peopling liquidating these peopling people!


Father Prog Theocritus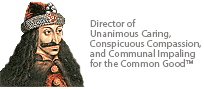 And why not, Commissar M? We can rely on the techniques of Landslide Lyndon here in the People's Republic of Texas. When he was first elected to congress, the votes did not come in from Duval County until very late at night until it was known how many people would need to vote.

Bill Buckley's grandfather voted for him, and he was the sheriff. He also died in 1906.


Red Square

Commissar Theocritus
Bill Buckley's grandfather voted for him, and he was the sheriff. He also died in 1906.
That's what I call a model Democrat voter. I wish everyone would be like this distinguished gentleman.

Father Prog Theocritus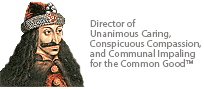 Indeed. And with the number of four-legged voters in Chicago we could actually submerge the world in freak-shows. The two-headed snakes would be thrown in the trash.


Navigator

LOL Four legged voters. Now dat dere is some funny People™.

Git er done!


Father Prog Theocritus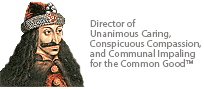 And when a Daley couldn't steal the 2000 election in Florida? Bush had to have won that one by five points. When's the last time a
Daley
couldn't steal an election?